About D
UN

DEX
RATIONALE : DUNDEX was established in mid-2009 by a group of former UN staff living in or connected with Canada. Over the years, while working as UN staff or as UN consultants, we had observed that
UN managers are often left to fend for themselves, when they urgently require short-term assistance (available HQ support tends to give priority to recruitment for career positions).

No UN agency is systematically tracking and staying in touch with former staff or project personnel. When they separate from the UN, they are all too easily forgotten -- out of sight, out of mind.

Former UN staff working as consultants tend to operate in a 'lone wolf' way. Cut off from their usual networks, they rely mainly on personal connections and learn mostly by individual trial-and-error.
We concluded that a smarter approach was needed - to make it easier (a) for the UN to capitalize once again, when required, on the expertise, experience, and institutional memory of its former staff, and (b) for former UN staff to remain traceable, deployable, connected - and supportive of each other.
DUNDEX's UN Clients
UNDP - at HQ and in the field since OCT 2009 (vendor no. 19119).

UNICEF - at HQ and in the field since AUG 2010 (vendor no. 1900704233).

WFP - in the field since FEB 2015 (vendor no. 50057298).

UNFPA - at HQ and in the field since MAR 2013 (vendor no. 278781).

UN Global Marketplace (no. 249149) and a smaller number of contracts with WHO, UNOPS, UN Women et al.
The late William Dickins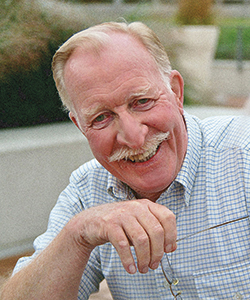 Co-founder and Managing Director Mallorytown, Ontario CANADA
Bill Dickins served 20 years as UNDP staff member in 5 field duty stations - Nigeria, Vietnam, Uganda, Sudan and Pakistan - and twice at UNDP HQ in New York. In retirement, he undertook 27 short-term UN consultancies (1995-2009), followed by 13 years as Co-Managing Director of DUNDEX. He passed away on 23 August 2022 at the age of 84.
Jørgen Lissner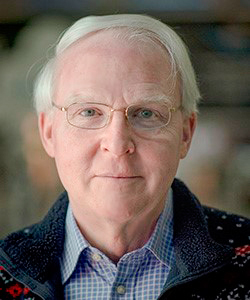 Co-founder and Managing Director Copenhagen DENMARK
Jørgen Lissner served 23½ years as a UNDP staff member in 6 field duty stations - Ethiopia, Liberia, Nepal, Lithuania, Jordan and Bangladesh - and at UNDP/HQ in New York. In retirement, he completed 16 UN consultancies (e.g. in Sudan, DR Congo, the Philippines and Myanmar) before co-founding DUNDEX. [LinkedIn profile]
Accountability Framework
Legal Registration
Company registration dated 9 July 2009 with the Ministry of Government Services, Provincial Government, Ontario, Canada (Master Business Licence #240723940)
Banking Services
Bank of Montreal (BMO)
1 Wall Street, Brockville
Ontario K6V 7K4, Canada
Audit Services
Durand and Associates
Chartered Accountants
9 Broad Street, Suite 210
Brockville, Ontario K6V 6Z4, Canada
Website credits
The DUNDEX website was designed by Erik Hawaleschka Madsen, CEO of the Danish firm M2 Marketing - a DynamicWeb partner.
Logo credits
The DUNDEX logo has been designed by Binoy Khisha - a graphic artist and long-serving staff member in the Bangladesh Country Office of UNDP.
Legal Advisors
Barristers and Solicitors
9 Broad Street, Suite 203
Brockville, Ontario K6V 6Z4, Canada